You could almost say Brenda was born teaching. She started as a girl by teaching her dolls in the backyard of her family's home in Illinois, and then graduated to teaching children at church. Her passion for sharing knowledge intensified as she taught high school and became an adjunct college instructor. In 2000, she left the formal classroom to teach at conferences and retreats. This freed her to teach subjects that aren't usually addressed in the classroom—subjects she's heard people need.
She's heard teenagers and adults say, "I don't understand the Bible. It's a puzzle with too many pieces. I can't fit them together." In response, Brenda teaches The Panoramic View of the Bible. She fits the puzzle pieces together into one complete picture, enabling learners to get a grip on the Bible.
She's heard parents wonder, "How can we make the most of Christmas and other holidays to make them meaningful for our family?" Brenda answers with ideas for Putting the Holy into Holidays.
When women complain "I'll be glad when Christmas is over" or "The stress is killing me," she refreshes and encourages them by teaching How Martha Can Have a "Mary" Christmas.
Whe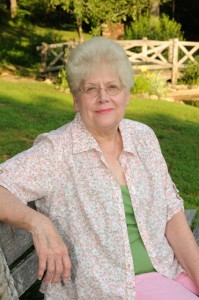 n adults say, "I wish I knew how to really pray" Brenda takes them to Jesus, the best role model for praying. He reached heaven with His prayers, and adults can too when they learn How to Make the Cornerstones of Jesus' Prayer Life Touchstones. She lets them know they can experience some of heaven on earth.
When men and women feel like something is wrong with them because they sometimes despair and lose hope, she teaches When Saints Sing the Blues. She tells them they are in good company as she teaches about biblical men and women who were used of God even though they had times of depression and discouragement.
All these subjects can be presented in one 60-minute session or expanded to two, three or four sessions. Of course, the more sessions Brenda teaches, the more helpful she can be!
Brenda is willing to teach subjects other than those listed here as long she is given adequate time to prepare. Talk to her about your needs. She's listening!